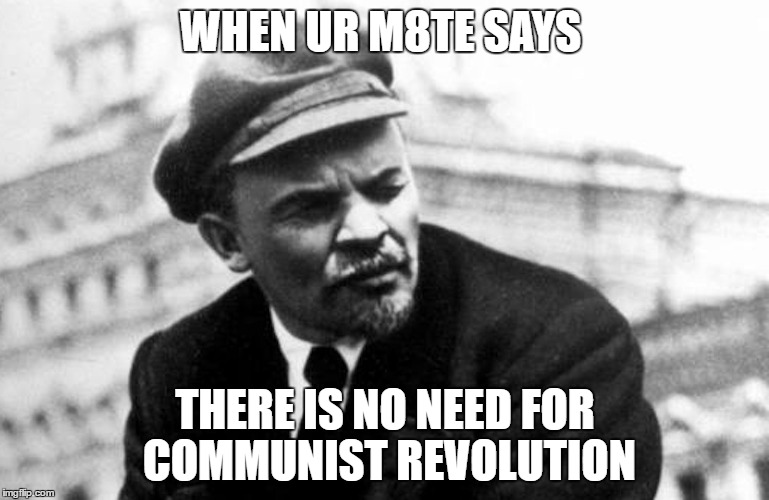 I wear thick-rimmed glasses, own an assortment of Apple products, eat avocado on toast, and read The Guardian (and bitch about how much I hate reading The Guardian), so about 8 months ago I went to see Stewart Lee in London. As you might expect, he made A Joke and people laughed. And then he said, "you're not laughing, you're just agreeing really hard". And then everyone laughed even harder.
They laughed even harder because he was right. We were all agreeing really hard – a little maniacally, in fact. It was just after Brexit and Trump and Christmas and we were all a bit tired and hungover and the joke had been about all that stuff. This was, apparently, the "echo-chamber" everyone talks about – a seemingly obvious manifestation of the culture wars that have – apparently – raised the political temperature of the Western (northern-hemispherical) world. Everyone in that room found the joke funny because we all subscribed to a common set of values and beliefs. We all got it; we all 'got' each other.
I'm sceptical about this "echo-chamber" idea. The argument goes that our online networks ossify what we already believe. We share news stories, comment pieces, tweets, statuses, and memes that reinforce our view of the world and the view of everyone else in that particular echo-chamber. We more and more come to inhabit cultural parallel universes, hermetically sealed off from those who think differently to us.
But when has it ever been the case that media of any kind wasn't self-reinforcing? In effect, the echo-chamber critique is implicitly a liberal critique of media pluralism. I say a 'liberal critique' because fundamentally it goes something like this: "in the good old days we had a selection of newspapers that were held in high regard. The 'facts' reported by these journalists formed the horizons of political debate; we believed what they said and it was within the universe of these 'facts' that everyone – right and left – situated their arguments. Now that common ground has gone, public debate becomes impossible".
This is a liberal critique because it takes for granted such a thing as a public sphere in which debates about key issues of the day are staged and "rational" informed decisions reached – a space that exists free from the distorting influence of political and economic power. But in our society, power and economic interests are not extrinsic to the development of a sphere of journalistic debate and discussion, but its basic precondition. The primary purpose of the newspaper is not to equip its readership with "the facts" (whatever they are), but to make money for the people who own the newspapers; and to ensure that the owners continue to make money by supporting whichever political programmes will guarantee this. The critique of the "echo-chamber", then, is a tacit defence of the hegemony of one group of people and their corresponding set of (mostly right-wing) political views.
The concept of "post-truth politics" is also relevant, here – the idea that Trump and Brexit on the right, and Jeremy Corbyn or Bernie Sanders on the left, represent the contemporary triumph of emotion and feeling over rational discussion of "the facts". To paraphrase Stephen Colbert, in the era of post-truth, 'truthiness' apparently matters more than the truth. I think there's something in the claim that political rhetoric has changed – it had to in order to respond to the seismic shifts in political and economic processes – but politicians and journalists – mainstream or otherwise – have always lied or, more often, reported the truth in a manner that suited the interests they represent.
Post-truth politics is on some level an awakening to this arrangement; it represents a crisis of legitimacy of the institutions which supply us with "the facts". What pundits call "post-truth" or the "echo-chamber" is the breakdown of their political hegemony. These terms privilege that hegemonic perspective as somehow being able to claim a greater veracity – an obviously tautologous claim given that the truth proffered by these "highly regarded" journalists is precisely what is at issue.  Our post-truth condition is described as a disregard for truth, but actually the opposite is the case; the turn towards alternative news sources – towards the echo-chamber – is the product of feeling defrauded by the journalists and politicians of the political mainstream. They have been called liars. They reply with the playground quip, 'no, you are'.
It's no surprise that these concepts have developed in times of acute economic crises and stagnation. The collapse of the centre isn't only a political phenomenon, but – more decisively – an economic one; now the carnival of worldwide economic boom is over, there is no material basis for the 'Third Way' politics of the late nineties and noughties. Choices over who pays for the precipitous decline in growth – capital or labour – need to be made. Still, however, the religious zeal of the centrists causes them to cling to the old nostrums of triangulation and arcane political geometries. Indeed, it is often these politicians and journalists who denounce most loudly their opponents as purveyors of a post-truth sensibility, as populists speaking only to their respective echo-chambers.
Meanwhile, the online culture wars have developed in concert with a very real material polarisation; the closed social media networks are the political and cultural expression of these economic processes.  It's Marx's class war – not online culture wars – that is the real source of conflict, here. Indeed, just as it's no coincidence that the post-truth echo-chamber is seen as a defining feature of the contemporary political landscape by the centrist commentariat, it's no accident that both concepts have become a stick used to beat the left, or left-leaning liberals; "if only you could get out of your echo-chamber, you would see that ordinary, blue-collar, white working class people don't' agree with you" (it's a blog for another day, but echo-chamber accusations often go hand in hand with the racialisation of the working class and the hand-wringing of the "legitimate concerns over immigration" brigade).
Actually, if our social media networks reflect and augment our political identities offline then it stands to reason that the polarisation of online debate – the creation of online political parallel universes – is a function of offline processes. In this context, social media networks are more properly thought of as spaces outside the protest, meeting, or rally to organise political currents. Perhaps the notion of an echo-chamber is instructive, here – echoes, after all, begin with one voice which is amplified and repeated in the chamber. From this perspective, social networks can be seen as the staging ground for a kind of meme-Leninism – as ways of "getting the line out" and organising a political base (I can feel the actual Leninists I know all raise a collective eyebrow. Yes, it's a sloppy-probably-wrong metaphor, but one, I think, that invites thought…). The groups, organisations, and personalities with "big [social media] platforms" play a decisive role in this process.
All this isn't to deny the particularities of the political moment. I'm not trying to say that there's nothing new going on here. I think the echo-chamber is a real phenomenon, but its distinguishing feature is not that it's a closed network, but rather that it facilitates an accelerated mode of organisation and mobilisation of the people comprising it. Yes, the online polarisation of social networks – the sense in which they are shut off from one another – is aggravated by this acceleration, but the political questions raised by the crises and stagnation – alongside their irreconcilable answers – are the substance and motor of the separation. On the left, our conclusions shouldn't be to lament the development of two rival online camps – to claw at our chests, pull at our hair, and shout "why can't we all just get along!" – it should be to aim for the victory of our camp over the politics of austerity, racism, imperialism and reaction, both on- and offline, in the streets and the corridors of power. That requires organisation, which is exactly what the echo-chamber affords.